Here on the island paradise of Gili Air we have a thriving and NEW Montessori based classroom with one teacher and 8 local students between the ages of 2-7.
Our students come from a wide variety of backgrounds,  and their parents come from various countries. Most of our students speak at least 3 languages. We are a play based school, which means that we believe that children learn best naturally through play in order to learn about taking risks, sharing, role modeling, and resolving conflicts. We nurture Imagination through storytelling, nursery rhymes, fingerplays and songs.
Children can express themselves artistically through drawing, painting, clay modeling, and seasonal crafts.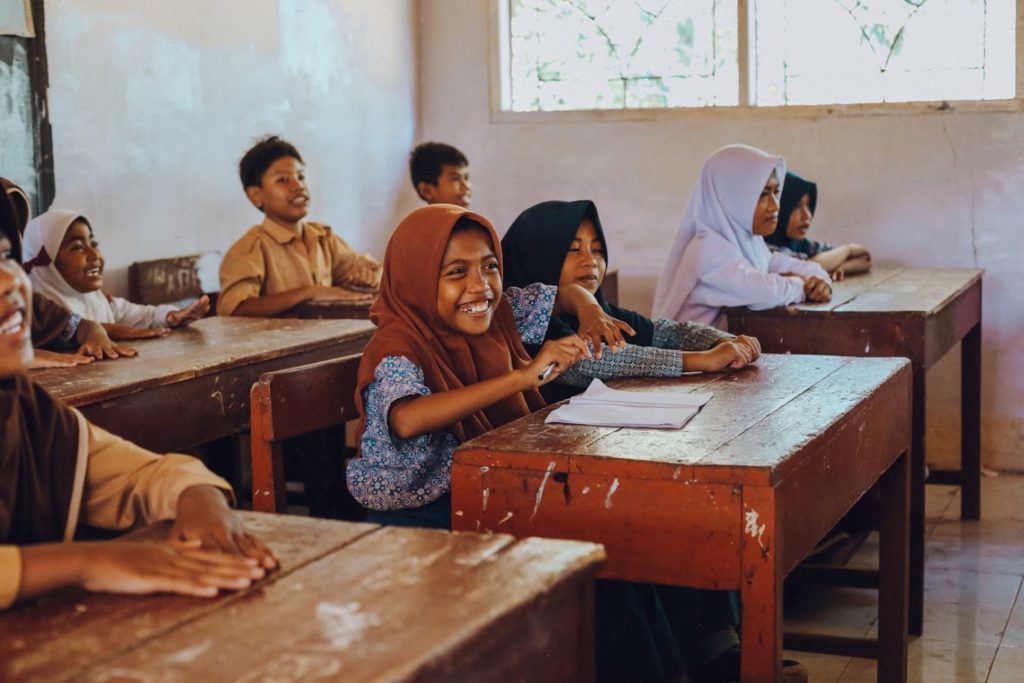 You: Love working with young children, willing to commit for a time frame of at least 6 weeks, 30  hours/week with weekends off.
It takes some time for the students to bond with and trust a new adult, and we find that a stay of  at least 6 weeks is best. Additional artistic talents, or (Montessori) teaching experience a bonus! Dancers, musicians, singers, artists, yogis, circus performers are all encouraged to share their gifts with  the students.
Previous experience working with children is required, and  references will be requested. Please understand that working with children is a serious commitment, especially children who have been through the trauma of recent earthquakes and need as much stability as possible.
There is no pay, but accomodations and breakfast (or lunch) are included.
Typical daily duties include but are not limited to:
Taking photos and updating the facebook page
Assisting with art and cooking projects
Reading children's books in English out  loud
Helping to create classroom materials as requested by the teacher
keeping the premises tidy, taking out the trash, and possibly light garden work.
Helping children to the bathroom, helping set up lunch and snack
Having conversations with the students about their play to model correct English sentences
We often divide groups up into small subgroups with a special exercise or task to work on. We need people to look after such groups. However – you won't teach a whole class by yourself! That's not allowed we don't want to replace teachers with you. You are assistants – kind of adding the sparkle to our lessons.
Exposing our students to another adult with their own cultural background and stories! Exposure  is another opportunity to learn!