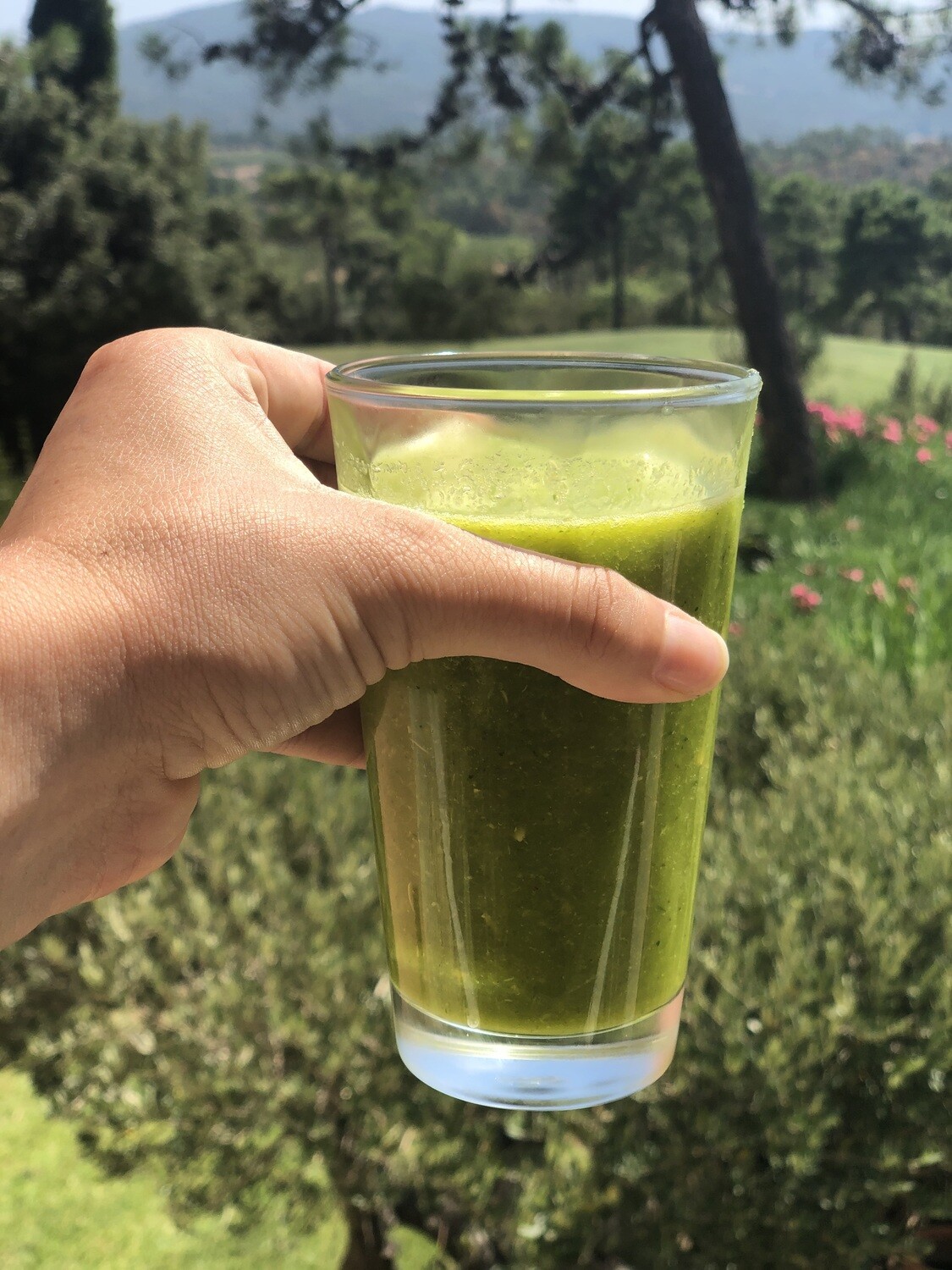 Detox package - Naturopath
1000
Product Details
This 7 days detox pack, is the best detox pack I found. It is put together by my favorite naturopath in Ubud, Bali. I've done many detoxes in my life, and with this one, I felt like I could smell the toxins come out of my skin. I perform this detox once a year. I see it as a service to my body, just like when you bring your car yearly for a checkup. I like to do the same with my body.
It's a combination of supplements, she makes herself with Love in Bali. It also includes a nutrition plan, that is mainly composed of a fast. Fasting menu includes green juices (extracted), vegetable broth, and water. The program includes a liver flush as well.
Its also plan 6 of our Slow Detox Program.
What are the signs that you need a DETOX?⠀⠀⠀⠀⠀⠀⠀⠀⠀
⠀⠀⠀⠀⠀⠀
✨Sugar cravings⠀⠀⠀⠀⠀⠀⠀⠀⠀
✨Constipation⠀⠀⠀⠀⠀⠀⠀⠀⠀
✨Bloating⠀⠀⠀⠀⠀⠀⠀⠀⠀
✨Gas⠀⠀⠀⠀⠀⠀⠀⠀⠀
✨Headaches⠀⠀⠀⠀⠀⠀⠀⠀⠀
✨Fatigue⠀⠀⠀⠀⠀⠀⠀⠀⠀
✨Aches and pains⠀⠀⠀⠀⠀⠀⠀⠀⠀
✨Nausea⠀⠀⠀⠀⠀⠀⠀⠀⠀
✨Belly fat (hard to loose) ⠀⠀⠀⠀⠀⠀⠀⠀⠀
✨Skin problems⠀⠀⠀⠀⠀⠀⠀⠀⠀
✨Food cravings (especially for processed foods)⠀⠀⠀⠀⠀⠀⠀⠀⠀
✨Low energy⠀⠀⠀⠀⠀⠀⠀⠀⠀
✨Bad breath⠀⠀⠀⠀⠀⠀⠀⠀⠀
✨Irritability⠀⠀⠀⠀⠀⠀⠀⠀⠀
✨Mood swings⠀⠀⠀⠀⠀⠀⠀⠀⠀
Any of these ring a bell?⠀
•⠀⠀⠀⠀
Have you ever heard of a liver flush?
Do you feel your liver needs a cleanse?⠀ ⠀⠀⠀⠀⠀
•⠀⠀⠀⠀⠀⠀⠀⠀⠀
PURPOSE:⠀⠀⠀⠀⠀⠀⠀⠀⠀
•⠀⠀⠀⠀⠀⠀⠀⠀⠀⠀⠀⠀⠀
✨ Detoxifying your liver of toxins and accumulated junk⠀⠀⠀⠀⠀⠀⠀⠀⠀
•⠀⠀⠀⠀⠀⠀⠀⠀⠀
SHORT EXPLANATION:⠀⠀⠀⠀⠀⠀⠀⠀⠀
⠀⠀⠀⠀⠀⠀⠀⠀⠀
✨ Drink epsom salts and later a mixture of olive oil and grapefruit (there's other steps involved, but that's the basics)⠀⠀⠀⠀⠀⠀⠀⠀⠀
•⠀⠀⠀⠀⠀⠀⠀⠀⠀
RESULT:⠀⠀⠀⠀⠀⠀⠀⠀⠀
⠀⠀⠀⠀⠀⠀⠀⠀⠀
✨ Liver quickly flushes itself of toxins and releases gallstones⠀⠀⠀⠀⠀⠀⠀⠀⠀
•⠀⠀⠀⠀⠀⠀⠀⠀⠀
The liver is an important organ to have working properly, as it has so many jobs in the body. Its inefficiency can lead to disease.⠀⠀⠀

•⠀⠀⠀⠀⠀⠀⠀⠀⠀
Start your on-line Slow Detox Program with us today. 💪⠀⠀⠀⠀⠀⠀⠀⠀⠀
•⠀⠀⠀⠀⠀⠀⠀⠀⠀
You can either do it at home, and I'll coach you 👯‍♀️ ⠀⠀

Save this product for later